Carrie's Press Kit
Press Photos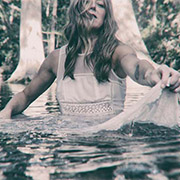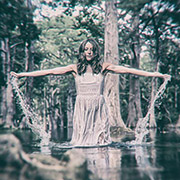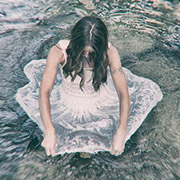 Bio & One Sheet
Click here to view Carrie's biography.
- OR -
Download a PDF of Carrie's one sheet here.
Press Quotes
TX MUSIC MAGAZINE:  Named one of Texas Music Magazine's artist's of the year

"an earthy combination of strength and compassion . . . reminiscent of the winsome beauty created by a young Nanci Griffith"
Austin Chronicle

"Carrie is a fantastically warm singer...a master of conveying the message and emotions of her characters"
Fish Records, UK

"the sense of vivid connection to Carrie's experience and to her vision of the world epitomises why I listen to singer-songwriters like her"
Flyin' Shoes, UK

"I have never seen a performer so in love with the act of singing. That's the gospel truth, and from what I've subsequently learned I'm not the only one to believe or state that. Onstage Elkin was simply a force of nature…."
Maverick Magazine


Click here for many more quotes.
Carrie Elkin & Danny Schmidt Shared Shows
Press Photos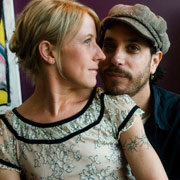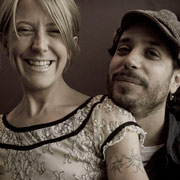 Carrie & Danny's Bio
It's a special treat when Danny Schmidt and Carrie Elkin, who normally tour separately and solo, get to share the stage together.  If the chemistry seems especially sparkful, they come by it honestly, as they are a rare breed: a romantic partnership in real life, not just musical life.  And the two together on stage makes for a classic case of the whole being greater than the sum of its parts.

Danny Schmidt is best known for his riveting poetic lyrics, which have drawn favorable comparisons to Leonard Cohen and Townes Van Zandt for their depth and complexity.  And gypsy spirit Carrie Elkin is best known for her incredibly soulful and dynamic vocals, which have drawn favorable comparisons to Patty Griffin at her most powerful, and Nanci Griffith at her most intimate...